Apply to be a part of our Adventure Fam Ambassador Program below!
Have an active social media presence

Post often using our products and content

Have a passion for outdoor adventure (hiking, camping, extreme sports, environmental conservation, etc.)

A smartphone and access to internet

Availability to answer emails and group chats
Discounts on all Adventure Tees products

Commissions on all products sold through your influence

Features on our social media pages and sites

Adventure Fam trips

Connections with a growing adventure community

 
Last year these girls went to China for an ILP trip they will never forget!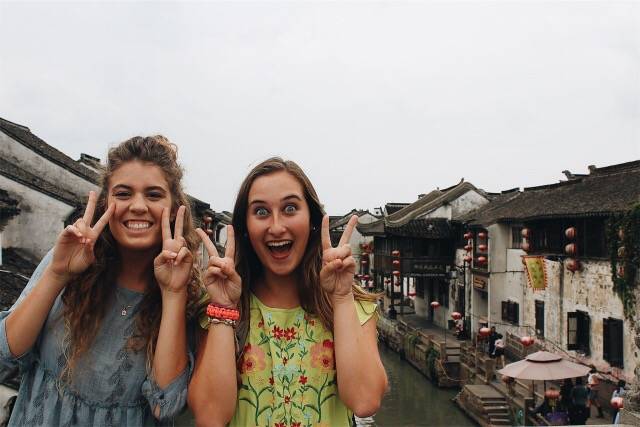 "Im going to miss hearing little kids yelling TEACHA EGGARRR and TEACHER CRAZY HAIR everywhere I go. Im going to miss Oles bear hugs that almost make me fall over and Roy grabbing my hands for thumb wars, Im going to miss Hank monkey hugging my legs, and im going to miss hearing Coco say "TEACHA I LOVE YOU!" Every day, I'm going to miss teasing Bill and ninja fighting with Lucas, talking about Spider-Man with Ethan, and teaching Adam slang words, Im going to miss JJ bringing me gushers, Ender going wild and dancing on the table, and seeing Frank lose his mind in gym class, I'm going to miss Momo's shenanigans, Benjamins cuddles and Angel randomly saying "teacher you are beuatiful!" I'm going to miss Jayden's singing and Henrys happy little smile, and Tigers mischievous giggle. China, oh how I miss you."